Infoview provides development, IT infrastructure, and testing services for all of your unique ideas. A full cycle of services that adapts smoothly to your project objectives and business expectations. Infoview has the resources, technology, and domain expertise required for all services provided, and we assist our partners in speeding transformation in their organizations and enterprises.
Accelerate your digital transformation and bridge the gap between your digital vision and reality with Infoview Developmental Services. Our team has two decades of experience and can boost efficiency, streamline experiences, and automate tasks rapidly with Agile process (Build Components, Functions New and Enhancements)
We assist customers in capitalizing on cutting-edge technologies and utilizing strong frameworks and efficient processes to generate a robust and scalable product, accelerate the product life cycle, and improve release management with one of the best software product development teams in the world. Our greatest strength is our ability to react to the changing business demands of our clients while maintaining excellent quality.
Infoview offers UI services to businesses looking to convert users of their websites and mobile apps into customers. With more than 20 years of combined experience, our team of designers can help businesses make their products stylish and appealing, adding distinctive and recognized aesthetic elements, high-quality graphic elements, interesting animations, and transitions. When UX helps users accomplish their goals, UI creates a connection between the user and the service provider.
As a top provider of mobile application development, we have assisted clients from a variety of industries and regions in expanding their businesses to the mobile channel and differentiating their brands through digital experiences that are centered around people. We collaborate with you to understand your digital customer journey and create creative, custom mobile app solutions that meet your specific business objectives.
IT Infrastructure Services
The IT Infrastructure Services from Infoview include a range of proven, cost-effective infrastructure services and products that add distinctive value to your company by improving operational effectiveness, productivity, and performance.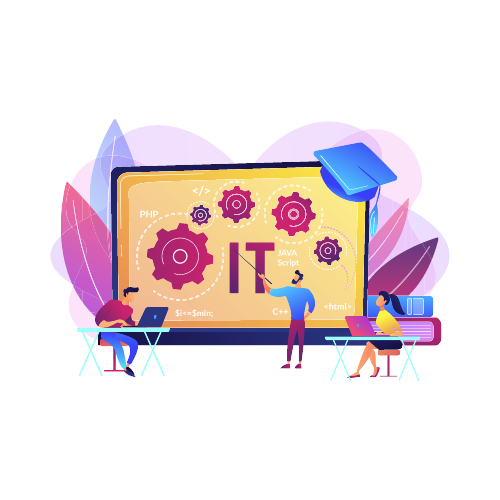 Infoview provides reliable, scalable and robust testing and quality assurance services for a variety of services to reduce cycle times.
Software Support and Maintenance
Infoview offers customer service software that leads to happier consumers. It's simple to put into action. We offer support and maintenance programmes for both expected and unexpected software problems on a wide range of devices and systems. For a long time, we have been maintaining and providing support for several complicated software systems that we have developed. Seamless integration with your organization's existing technical processes based on the results of the multi-faceted analysis performed by our business analysts.
When your software environment evolves, bring in our experts to fine-tune the process.
When something has to be corrected, please contact our team, which has hands-on experience fixing bugs and eliminating glitches.
Enhance your intriguing system and create a future-safe atmosphere when you are developing a better future.